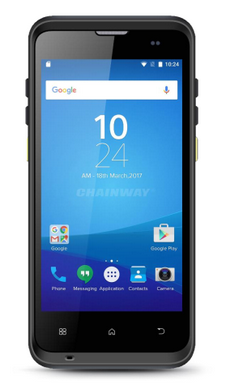 Chainway C66 is a highly expandable, large-screen, rugged handheld computer. Equipped with Qualcomm octa-core processor and Android 11 OS, the C66 comes with 5.5-inch HD display, 1D & 2D barcode scanning and NFC function. The device supports quick charge and UHF sled for high extensibility. Its Android 11 version offers optional fingerprint recognition, volume measurement, built-in UHF function and with Wi-Fi 6-ready platform for higher data throughput and security that fully satisfy the needs in logistics, warehouse, manufacturing, retail, etc.
If you need to print EAN barcode labels, shipping labels, address labels, stocktaking labels or clothing care labels this is where you need to go. We supply and support the following brands - iDPRT, Rongta, Honeywell, Zebra, TSC and Argox in all configurations. Thermal, thermal transfer as well as all consumables.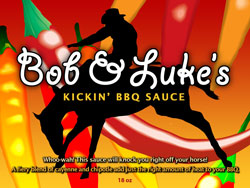 Brilliant products deserve brilliant labels. Show the world how great your products are by creating your own photo quality colour labels. Label textures include matt & gloss paper labels as well as matt & gloss waterproof labels. The Primera range of colour label printers covers every budget from the LX500, through the LX910 and LX3000 mid range printers through the LX610 which gives the user not only photo quality labels but also die cuts the completed labels.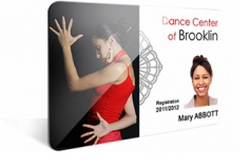 In just a few seconds you can print your own staff ID cards, loyalty cards, visitor cards or library cards. The printed cards are high quality and can also be encoded using magnetic stripe or NFC coding. The card printer range includes the entry level Badgy printers through to the Quantum high volume card printers.

Click here to find out how.
Labelling Software
Choosing any of these products gives you access to a huge range of labelling options from simple labels right up to complex enterprise labelling solutions. Our range of labelling software includes basic label/card printing software right up to cloud based multi user labelling solutions that can span not only individual countries but worldwide manufacturing networks.
Barcode Scanners
We can assist you in choosing the perfect barcode scanner for your needs from a simple point and shoot scanner, through WiFi & Bluetooth scanners to barcode sleds used in complex warehousing situations. Scanner functionality includes simple connection to a POS system through to mobile PCs used in a warehouse. Scanners mostly are 2D versions.
Monitor my Chilled/Frozen Products
If your business relies on refrigeration/freezers to store your products then you need one of our SMS monitoring devices. A simple SMS or phone call can save you thousands if your refrigeration fails after hours. These monitors can save you thousands of $ by alerting you to everyday failures with electricity systems or refrigeration failures
Buy inks, labels & ribbons
Choose from our range of inkjet labels, thermal transfer and direct thermal labels, ribbons and inkjet cartridges. We also supply full colour pre-printed labels to your specifications.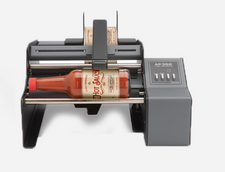 Our range of labelling accessories range from simple semi-automatic label applicators (like the one shown above) right through to industrial automatic applicators. Our applicator ranges covers single or dual label applicators, applicators for square products as well as label dispensers.
Reduce my Stocktaking costs
Do you know how much time you are investing in stocktaking? Do you want to streamline this process? Talk to us about dramatically reducing the time spent doing stocktakes by leveraging technology. We can provide everything you require for stocktaking including a range of barcode scanners, software to tally and export the count results, label printers to print barcodes, labels as well a support through the entire process.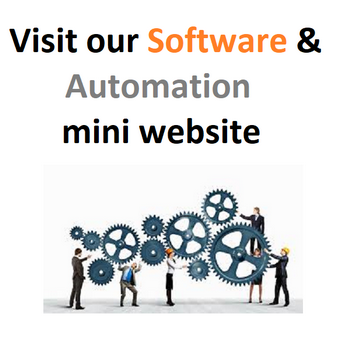 We have created a large range of customised solutions for our customers. Our solutions have included software and hardware to manage and report on the serial numbers of 270,000 solar panels installed in an Australian solar farm, the identification and tracking of medical samples in a specialist medical facility, several stocktaking installations integrating with multiple accounting systems, a warehouse picking/management system to name just a few.