CHOOSE A STOCKTAKING SYSTEM THAT SUITS MY BUSINESS
Nobody likes stocktakes right!! Hours of counting, messy count sheets, incorrect counts, unending recounts. Our system takes away most of this stress by simplifying the mundane task of stocktaking. Simply apply the labels generated from the software, scan, upload to the software and create a variance report, correct any errors and then generate a complete file ready for uploading into your accounting software. Creates barcodes in either Code128 or QR Code formats.
Need assistance? Call us on

0411 713 1723

or click on the Contact Us button.

We offer a range of options for stocktaking :
Customised Stocktaking software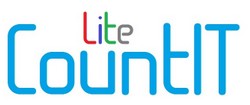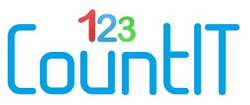 Our software is easy to use and contains all of the processing and reporting module required to produce an accurate stocktake outcome with minimal intervention. Simply scan the barcodes, plug the scanner into its cradle, upload the scanned data and generate reports.
Rongta RP400 label printer plus labels & ribbons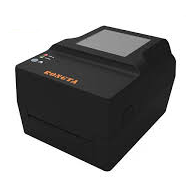 The Rongta RP400 desktop printer offers truly remarkable features at a very reasonable price. The printer is exquisitely designed, boasts fast printing, reliable and durable performance, automatic paper positioning, and is supplied with parallel, serial, USB and ethernet interfaces as standard. This printer offers crisp and clear printing, large label roll and 300m ribbon capacity. It is capable of printing DT (Direct Thermal) or TT (Thermal Transfer).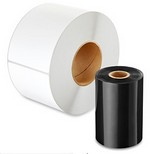 Barcode Scanners & Mobile PCs
Cipherlab 8200 mobile PC
Light, compact, simple to use, and easy to program with C, Basic Compiler, or Application Generator, the 8200 series mobile computer is built to meet your retail and healthcare needs.

With long-lasting power performance and lots of room for data, it is just what you need to increase productivity, deliver quality customer service, and generate instant profits.
These scanners are ideal for use in pricing enquiries and inventory/stocktake scenarios
Lenovo 7" Android tablet
Our Lenovo Android 7 inch pad with installed CountIT stocktaking interface software along with out M100BT Bluetooth barcode scanner option for scanning and recording stocktake items remotely to a WiFi server. Note M100BT scanner is sold separately.
Please call for details & pricing.
SEUIC Cruise 1 scanner/mobile phone
The Cruise 1 uses Android 7.1 which is more secure and easier to use. The device weighs just 227gm and is just 13mm thick. Fitted with a 5.2 inch 1080P FHD Screen this unit has brilliant screen display but is small enough to fit in your
pocket. Advanced scanning technology allows it to easily read damaged or stained barcodes as well as reading barcodes from a screen.Accurate focusing, fast imaging, leading picture technology. The Cruise 1 has been thoroughly tested easily passing over 60 reliability tests including 50KG pressure test. Excellent battery life means that it can be used for 12 hours after just 3 hours fast charging. A huge 4500mAh battery is supplied as standard.
CountIT Stocktake package
Stocktake
Package consists of Cipherlab 8200 barcode scanner +charging cradle +customised scanner software + RP400 printer + cables and CountIT software
Add
Lenovo 7" tablet
Scanners
Lenovo 7" Android tablet including interface software + server software. Additional setup and installation may be required at additional cost
Add
Stocktake labels
Stocktake
Thermal Transfer labels 60mm X 30mm - 2000 labels
Add
Ribbon - 80mm X 300m
Stocktake
1 X B110A ribbon 80mm X 300m
Add
RP400
Rongta Thermal Printers
Rongta RP400 Thermal/Thermal Transfer printer
Add
CountIT Lite Stocktake package - Cipher
Stocktake
Package consists of Cipherlab 8200 barcode scanner+charging cradle + customised scanner software + cables and CountIT Lite software
Add
GS-SL3000-S1
Scanners
SL3000 1D barcode sled. Excludes Samsung J1 (2016) mobile phone
Add
Cruise 1
SEUIC Scanners
SEUIC Cruise 1 scanner/mobile phone
Add